Summary:Yes, there are car refrigerators available in the market that can be used for both cooling and freezing purposes. These ...
Yes, there are
car refrigerators
available in the market that can be used for both cooling and freezing purposes. These car refrigerators often come with dual temperature zones or adjustable temperature settings that allow you to switch between cooling and freezing modes.

In these refrigerators, there are separate compartments or sections with different temperature controls. Typically, the cooling section will have a temperature range suitable for keeping items cool, while the freezing section will have a lower temperature range to freeze items.

It's important to note that the capacity for freezing in car refrigerators is generally smaller compared to regular household freezers. The freezing capability is typically designed to maintain frozen items rather than freezing them from room temperature. The freezing section may be more suitable for keeping items like ice cream, frozen meats, or pre-frozen food.
When using a car refrigerator for freezing, it's recommended to pre-freeze items before placing them in the freezer section for optimal performance and energy efficiency. Additionally, it's essential to monitor the temperature settings to ensure the desired freezing or cooling conditions are maintained and adjust them accordingly based on your needs.
30L DC12V/24V CAR PORTABLE FRIDGE FREEZER REFRIGERATOR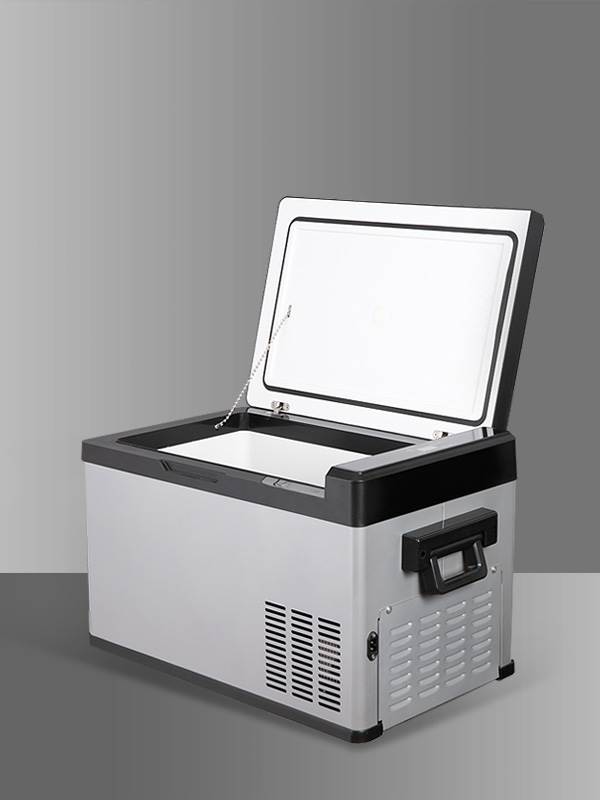 This product is a DC car refrigerator with a size of 639*424*454(cm). It is composed of two parts: box and inner part (ST/SN/N). The temperature range for the three types is -18℃, with volume of 30L. It is used to keep food and beverages cold and fresh by using R134a gas, which can avoid condensation thanks to its insulation coating. This refrigerate has a surge protection function that greatly prevents any damage caused by current overloads.