Summary:A mini refrigerator, also known as a compact refrigerator or a dorm refrigerator, is a small appliance designed for use ...
A
mini refrigerator
, also known as a compact refrigerator or a dorm refrigerator, is a small appliance designed for use in small spaces such as dorm rooms, apartments, offices, or bedrooms. These refrigerators typically have a capacity of less than 5 cubic feet and are designed to store a small amount of food and beverages.

Mini refrigerators are available in a range of styles and colors to match any decor. They can be freestanding or built into cabinetry, and some models even come with a freezer compartment. Many mini refrigerators are energy efficient and have features such as adjustable shelves, door storage, and temperature control.
While mini refrigerators are not suitable for large families or households, they are a great option for people who live alone, have limited space, or need a compact refrigerator for their office or dorm room. They can be used to store drinks, snacks, and small amounts of food, and are a convenient way to keep items cool without taking up too much space.
15L CAR REFRIGERATOR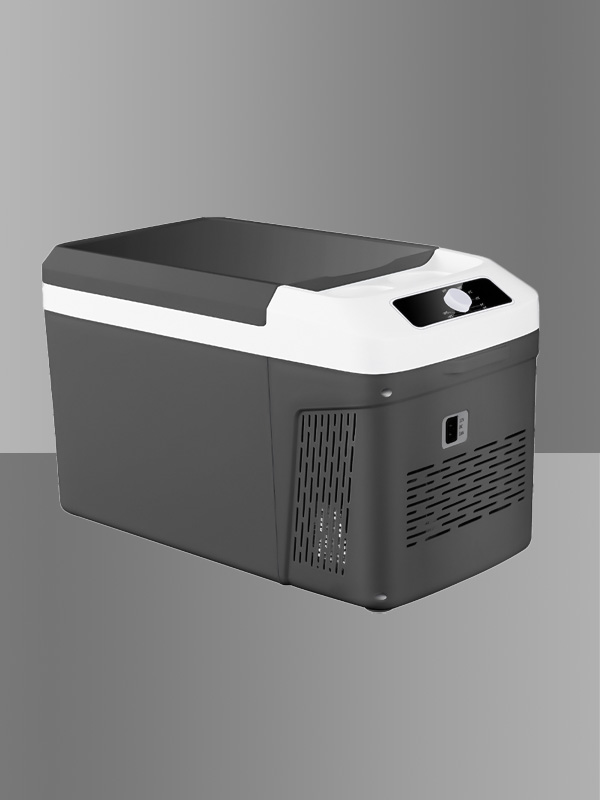 Car refrigerator, storage temperature range is -20℃ ~ -18℃. DC 12V or 24V power supply, it can be connected to the cigarette lighter when using the vehicle; When using at home, it can be powered with a 5V/0.5A adapter(not included).3.7A current with 40W power, fully load provides 80L per day of refrigeration and 20 minutes of defrosting. Featuring C5H10 insulation materials and multi-layer heat preservation technology, low temperature range to ensure safety. The product size is 560 * 286 * 315 (mm), carton size is 652 * 395 * 385 (mm).The DC 15L Car Refrigerator is specially made for people who do not have enough space to place a normal fridge. The refrigerator also has good insulation performance, that's why you can enjoy cold water even in hot summer.The DC 15L Car Refrigerator is specially designed for the car, it has temperature control function. With its compact size, you can enjoy fresh drinks and food in a fully loaded subway or other public transportation.The car refrigerator is designed for use in a variety of vehicles and boats, providing fast cooling for perishable goods such as fruits, vegetables, milk and wine. A dual motor with high efficiency enables continued operation at low temperatures (-20º C) and a fully sealable door with the lock prevents food contamination. The unit is completely maintenance-free and requires no pre-chilling before use.