Summary:All-in-one ice maker As the name suggests, an all-in-one Portable Fridge and Freezer, also known as an "undercounter ice...
All-in-one ice maker
As the name suggests, an all-in-one
Portable Fridge and Freezer
, also known as an "undercounter ice maker", is an ice maker that integrates ice making and ice storage systems and can be installed under the bar. This type of ice maker is easy to install and operate, and it is ready to use when plugged in and connected to water. Integrated ice machines are generally used in small restaurants with small traffic. The 24-hour rated output of commercial undercounter ice machines is generally between 25 kg and 140 kg.
MULTIFUNCTIONAL DUAL USE CAR MINI REFRIGERATOR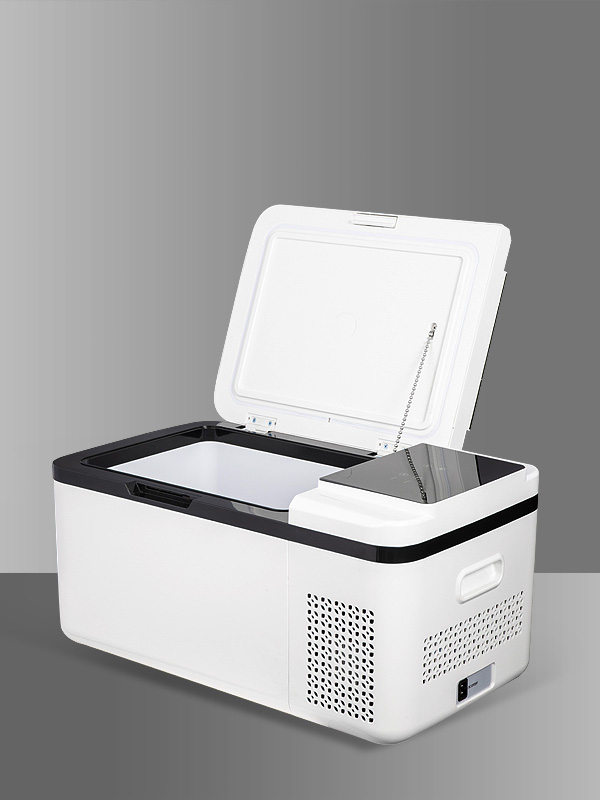 Product Name:DC Car Refrigerator
Model:JK-B-28D-A(LED touch screen)(Total plastic shell and lid)
Climate Type:T,ST,N.SN
Max Cooling Capacity:45ºC to 55ºC under ambient;can reach -18ºC
Insulation Materials:C5H10/C-Pentane
Full Container Load Quantity:20Ft/324PCS;40HQ/648PCS
Guarantee Period:1 Year for total products,3 years for Compressor
Split ice machine
The split-type ice maker consists of two parts: the head, the "ice making system", and the ice storage bucket.
Split-type ice makers are available in a variety of capacities, ranging from 150 kg to 900 kg of 24-hour rated output. The size of the ice storage bucket capacity can be determined according to the usage, ranging from 100 kg to 500 kg. Since the ice storage bucket has the ability to keep warm for a short time, you need to choose an ice storage bucket with a suitable capacity according to the estimated ice consumption.