Summary:A Car Refrigerator is a useful feature to have when you are on the road. Typically, they are placed in the middle of the...
A
Car Refrigerator
is a useful feature to have when you are on the road. Typically, they are placed in the middle of the car so the driver and passengers can easily reach them. In some luxury vehicles, like the Cadillac Escalade Platinum, the cool box is placed between the front seats. This location is convenient for the chauffeur and second-row passengers, as well. Without a refrigerator, you may have to make more stops or go to the bathroom if you want to get a cool drink. Luxury car makers were among the first to install refrigerators in their vehicles.
MULTIFUNCTIONAL DUAL USE CAR MINI REFRIGERATOR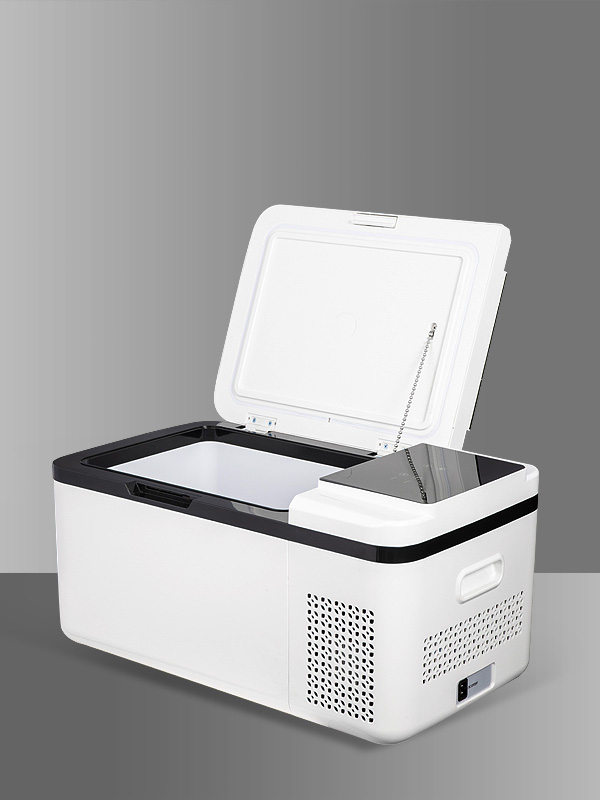 JK-B-28D-A is a portable and multifunctional car mini refrigerator with LED touch screen display. It adopts C5H10/C-pentane as insulation material, which not only improves the thermal performance but also reduces the noise level. JK-B-28D-A provides three modes of cooling (dry, wet and vacuum) to meet different needs. This product features an effective cooling performance, good quality, advanced technology and competitive price.The multifunctional dual-use car mini refrigerator, with LED touch screen, has left ventilation slots in the front. The refrigerator can be installed either in the car trunk or on the passenger seat. Made of quality materials, this product is sturdy and durable in use. Also it will not affect your driving experience by requiring you to spend extra time finding a place to put your cold drinks while you are on the road. This multi-functional mini fridge is perfect for short trips or long-term stays away from home.This car refrigerator is polyurethane chloride free and safe for children, pets and the environment. This 12 volt DC mini refrigerator features an innovative design that makes it safe for use in your car or boat, RV or four wheeler by providing a stable temperature without the need of a heavy compressor or liquid cooling system. You can safely use this unit to store food and beverages outside of your home. The thermostat is neatly hidden behind the front panel allowing you to easily adjust the internal temperature to any desired range.
This was due to the fact that they needed to store high-quality alcohol.It features two separate zones with independent temperature controls and separate lids. The two compartments can function as a freezer and refrigerator or they can both be set to a single temperature.The cooler is weatherproof and can hold up to 24 cans of soda and up to 14 pounds of ice. Its side-mounted control panel is convenient and provides easy temperature regulation. Though this cooler runs on DC power, it includes an AC adapter that can be used in any vehicle with a standard power outlet. It consumes approximately 1.08 amp-hours.