Summary:There are various types of ice machines. According to the application and the characteristics of the ice itself, ice is ...
There are various types of ice machines. According to the application and the characteristics of the ice itself, ice is mainly divided into: tube ice, block ice, particle ice, flake ice, plate ice, transparent ice, ice water and so on. But no matter what kind of ice it is, it is determined by its characteristics. Of course, this is inseparable from the ice maker. Supermarket fresh ice machines are generally used for seafood preservation, meat food refrigeration, etc. Generally, flake ice machines and block ice machines are more suitable.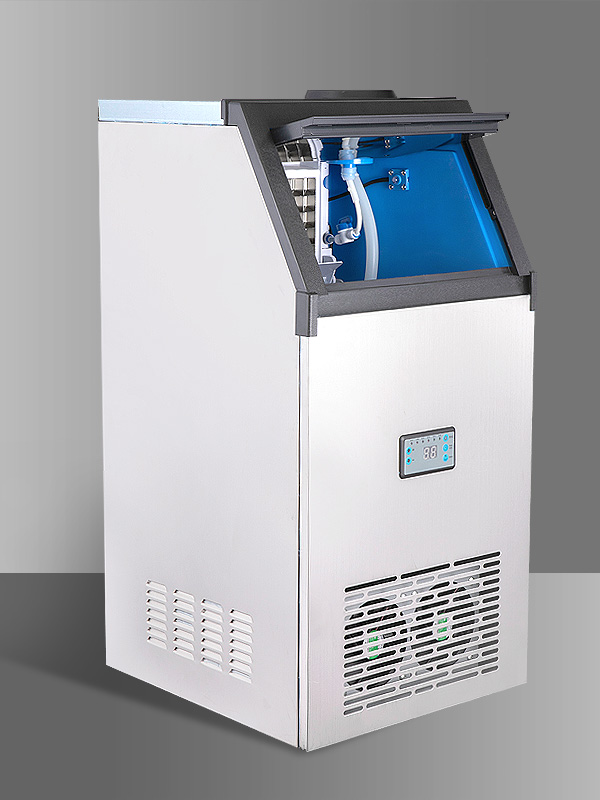 After-sales Service Provided:Return and Replacement
Warranty:1 YEAR
Application:Commercial
Power Source:Electric
Certification:CE
Model Number:130KGSYZBJ0000001
Brand Name:Vevor
Place of Origin:Jiangsu, China
Product name:Ice Maker
Item Weight:121.7LBS / 55.2KG
Item Dimensions:25.7" x 26" x 37.8" / 656 x 675 x 830mm
Ice Cube Size:23mm x 23mm x 23mm
Material:Stainless steel
Voltage:220-240V
Ice Making Capacity:10-35min
Condensation:Air cooling
Refrigerant:R404a
Single Ice Plate:90 pcs (5*18)


The
Compressor Refrigerator
machine saves the process of breaking the block ice, which is simple, convenient and easy to operate. Of course, the specifications of flake ice machines used in large or small supermarkets are different. The daily ice consumption of a counter is about 120-150 kg, and then the number of counters X the amount of ice used per day, you probably know you need to choose An ice maker with a large daily ice capacity. It is recommended that you must choose a more suitable one in the selection process, so as to achieve a multiplier effect.
An ice maker is actually a device that makes ice. It is a refrigeration mechanical equipment. One of the uses of this equipment is for commercial use, mainly for the dry ice effect of the stage; it can also be used as a home use, that is, a freezing condensation device, which can be used to preserve food and extend the shelf life.
There are relatively many types of ice machines, which can be divided into: commercial ice machines, household ice machines, and industrial ice machines. Why is there so much ice in the milk tea shop? In fact, it is also related to the ice machine. Not only milk tea shops, but also some hotels, KTV, KFC, supermarkets, etc. can use the ice machine to make ice cubes, which can be made into cube ice, snow ice, flake ice, etc. Wait. As ice machines are more used in modern society, it is believed that ice machines will go further and further on the road in the future.