The development of modern society is getting faster and faster. With the gradual popularization of ice machines, I believe that many people will have a doubt, that is, what is the difference between ice machines and
Portable Refrigerator
?In fact, whether it is a refrigerator or an ice maker, the water is frozen by continuously cooling the water.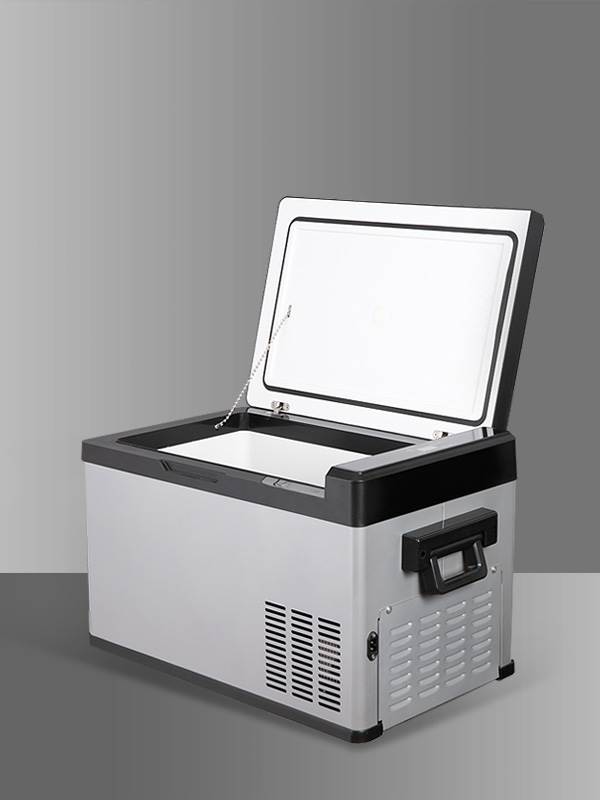 Freezing ice in the refrigerator is to put the cooled water directly into the freezer compartment of the refrigerator, and slowly cool down the freezer compartment to achieve freezing. It takes longer to freeze the water into ice, and the ice-making speed is slower. In the ice making process, the ice maker relies on the fan motor to drive the air circulation to bring the cooling energy on the evaporator to the water surrounding the ice making mold, so that the water freezes faster and the ice making capacity is larger.
If the amount of ice for domestic use is not large, you can use the refrigerator to make ice. If the amount of ice for commercial use is large, it is recommended that you choose an ice maker. The ice cubes produced by the ice maker are crystal clear, beautiful, clean and hygienic, and are suitable for beverage preparation, decoration, and food preservation.
It is widely used in hotels, restaurants, cold drink shops, convenience stores and other places where ice cubes are needed. The application of commercial cold drinks is the most common application of commercial ice machines, generally edible ice, using tap water or bottled water that meets national standards to make ice. For example, in summer, people are used to adding ice cubes to drinks to cool off the heat. To sum up, the ice itself is the same, but the ice maker will make the ice faster.